Changing up your look, including your hairstyle, is important for several reasons. First, it allows you to express your individuality and personality. Your hair is like a canvas that you can experiment with to showcase different sides of yourself. Second, trying out new hairstyles can boost your confidence and self-esteem. When you feel good about how you look, it positively impacts your overall mood and interactions with others. Third, changing your hairstyle can be a fun and refreshing experience. It keeps things exciting and helps you avoid getting bored with the same look. Finally, embracing change and trying new things helps you grow and discover new aspects of yourself. So don't be afraid to switch up your hairstyle and embrace the joy of exploring different looks!
One doesn't often come across a mullet burst fade haircut when they look for edgy hairstyles these days. While a mullet may be an increasingly popular option for a lot of folks these days, one must not sleep on a fun and fresh burst fade haircut mullet. It is a perfect option for those looking to make a statement and stand out from the crowd. In this blog, we will talk about the awesome hairdo and the considerations to keep in mind before experimenting with your hair.
What haircut do you get for a mullet?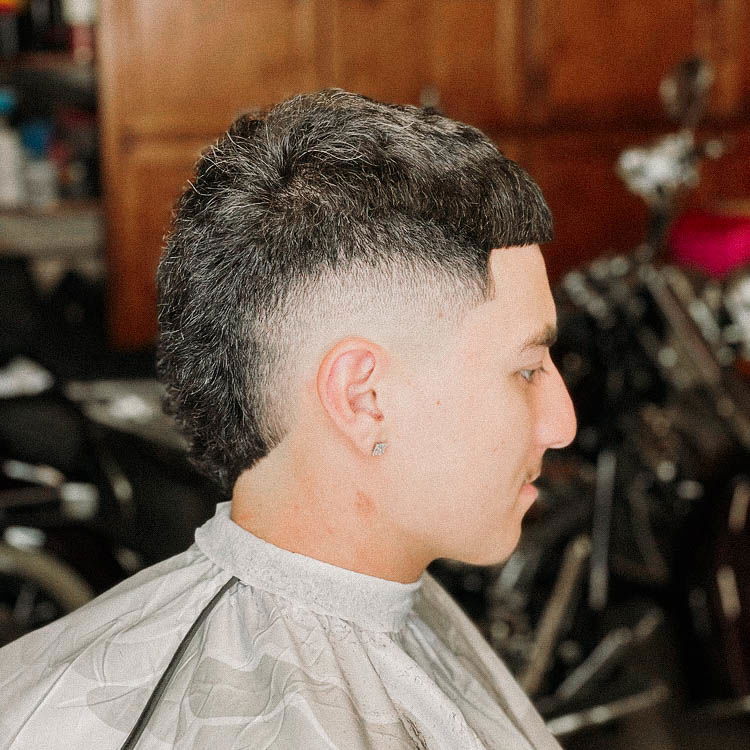 source: google.com
When it comes to getting a mullet haircut, especially a burst fade haircut mullet there are a few key factors to consider. The burst fade haircut mullet is a unique hairstyle characterized by shorter hair at the front and sides and longer hair at the back. Here are the steps involved in getting a mullet haircut:
Consultation: Start by talking to your hairstylist about the type of mullet you want. There are various variations, such as the classic mullet, shaggy mullet, or an adventurous mullet burst fade haircut. Your hairstylist will discuss your preferences and help you choose the best mullet style that suits your face shape and hair type.
Length: The length of the mullet can vary depending on your preference. Typically, the hair at the front and sides is cut short, while the back is left longer. Communicate with your hairstylist about the desired length, ensuring it suits your style and comfort.
Layering: Layering is an important aspect of the mullet haircut. It adds texture and movement to the hair, giving it a dynamic look. Your hairstylist will strategically cut layers at the back, blending them with the shorter sections at the front and sides.
Graduation: Graduation refers to the gradual increase in length from the shorter sections to the longer sections. This technique creates a seamless transition between the different lengths of hair in the mullet. Your hairstylist will skillfully execute this technique to achieve a balanced and well-blended mullet haircut.
Styling: Once the haircut is complete, your hairstylist will style your mullet to enhance its shape and texture. They may use styling products like gel or mousse to create definition and hold.
10 Steps to Get the Perfect Mullet Fade Haircut
source: google.com
Getting the perfect mullet burst fade haircut. can be an exciting and stylish choice. Here are 10 steps to help you achieve the look:
Consultation: Start by finding a professional hairstylist who is experienced in mullet fade haircuts. Schedule a consultation to discuss your desired look, hair type, and any specific concerns.
Hair Preparation: Before your haircut, make sure your hair is clean and dry. This will help the hairstylist get a better understanding of your hair's natural texture and shape.
Sectioning: The hairstylist will section off your hair into different areas, separating the top, sides, and back. This will ensure precise cutting and blending.
Cutting the Sides: The hairstylist will use clippers to create a fade on the sides and back. This involves gradually blending the hair from short to long, creating a seamless transition.
Blending the Top: Next, the hairstylist will work on blending the top section with the sides. They may use scissors or clippers to create texture and movement.
Length and Style: Discuss with your hairstylist the desired length and style for the top section of your hair. Whether you prefer a longer or shorter mullet, they can adjust the cut accordingly.
Layering: To add dimension and volume, the hairstylist may incorporate layers into the top section of your hair. This can create a more dynamic and textured look.
Detailing: Once the main shape is achieved, the hairstylist will focus on detailing. They will check for any uneven areas or stray hairs and make any necessary adjustments.
Finishing Touches: After the haircut is complete, the hairstylist may style your hair using products to enhance the desired look. They can provide tips on how to maintain and style your mullet fade at home.
Maintenance: To keep your mullet burst fade haircut looking sharp, regular maintenance is key. Schedule follow-up appointments with your hairstylist to maintain the shape and length of your haircut.
Remember, communication with your hairstylist is essential throughout the process. With proper care and styling, your mullet fade haircut will have you rocking a trendy and unique look!
Is the Burst Fade Haircut Right for You?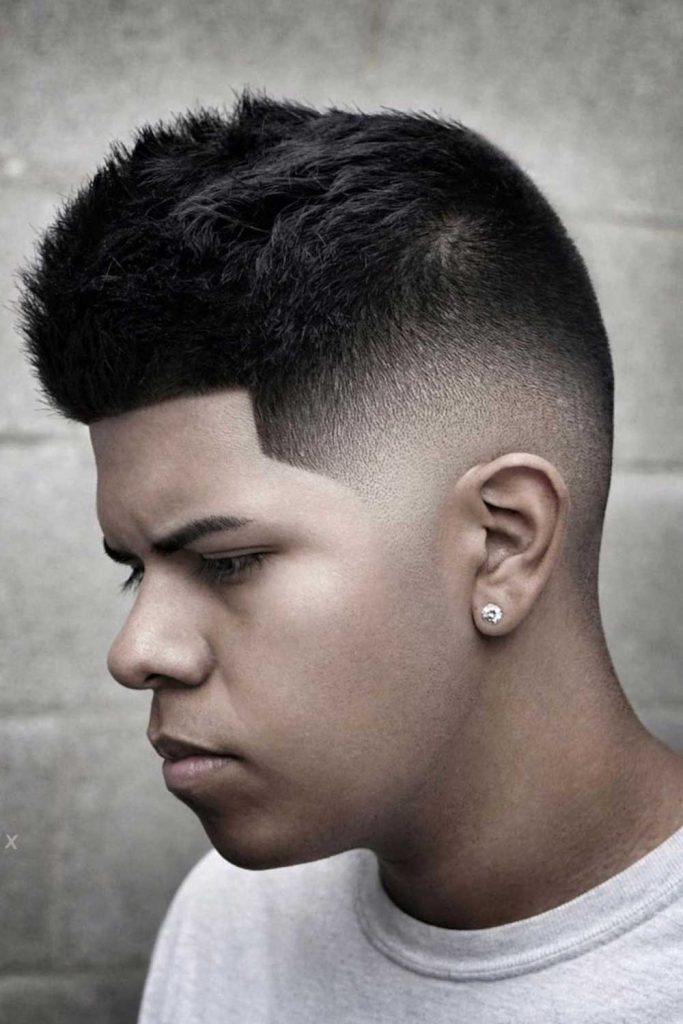 source: google.com
The burst fade haircut is a trendy and stylish hairstyle that involves a fade on the sides and back of the head, creating a burst effect of hair at the top. If you're considering getting a burst fade haircut, it's important to determine whether it will suit you or not.
Face Shape: Distinct hairstyles suit different face shapes. The burst fade haircut works well with various face shapes, including oval, square, and round. However, it's always a good idea to consult with a professional hairstylist who can assess your face shape and provide personalized advice.
Hair Texture: The burst fade haircut mullet can be achieved with different hair textures, including straight, wavy, or curly hair. The key is to work with your hairstylist to determine the best approach to achieve the desired burst effect based on your hair texture.
Maintenance: Like any haircut, the burst fade haircut mullet requires regular maintenance to keep it looking sharp. It's important to consider whether you're willing to invest time and effort in maintaining your haircut. This may include regular visits to the hairstylist for touch-ups and using styling products to keep your hair looking its best.
Personal Style: Your personal style and preference play a significant role in determining whether the burst fade is right for you. Consider your overall aesthetic and whether the burst fades align with your desired look and image.
To get a better idea of how the mullet burst fade haircut suits you, you can try using virtual hairstyle apps or websites that allow you to upload a photo and digitally experiment with different hairstyles. Additionally, you can also consult with a hairstylist who can provide expert advice based on your unique features and style.
Remember, hairstyles are a form of self-expression, and what matters most is that you feel confident and comfortable with your chosen haircut. So, take the time to explore different options, seek professional guidance, and make a decision that reflects your style and personality.
Written by- Ananya Majumdar