Cocoa butter is made of vital oils and nutrients which ensures your lips are nitrified and saturated. Cocoa butter and chocolate have a curative effect. For rough, dry, or patchy skin, cocoa butter is a good remedy as it has natural moisturizing properties. This is why cococare lip balm of cocoa butter protects your lips from getting dry, chapped, broken, or burned. The ingredients of this lip balm are C18-36 acid triglyceride, petrolatum, C18-36 acid glycol ester, aloe Vera extract, fragrance, propylparaben, and butylparaben.
There is no limitation on the times of its usage on a single day, you can use it when you need. Cococare lip balm has many features.
- As it is made of cocoa butter, its soothing properties it help your lips lock the moisturizer in and make pout smooth and silky. Since cocoa butter penetrates deeply through lip balm, the need to use lip balm frequently is reduced.
- The finest ingredients are used to make this lip balm where the healing qualities of cocoa butter, antioxidant Vitamin E, castor and sunflower oil, and emollient properties of aloe Vera combined all together help to maintain your lips smooth and shiny and protect from roughness, dryness, or patchiness.
Read Also: The Ultimate Guide to Cocoa Butter Lip Balm
- It is not limited to any age group male or female. People from all age groups deserve soft and shiny lips. This lip balm keeps your lips hydrated and protects against roughness. It keeps it soft, agile, and smooth.
- There is no mess in carrying the lip balm stick everywhere you go. You can easily use it anytime anywhere. Never miss a day to treat your lips right.
Cococare cocoa lip balm is better for all the reasons contributes the factor of antioxidants and reduces swelling making it a perfect lip product to keep your lips healthy.
Anyone who is looking for a one-time solution for patchy and dry lips, then try Cococare cocoa lip balm.
Which Lip Balm Gives Colour to Lips?

Tinged lips add color and brightness to your lips. On top of that, it keeps your lips hydrated and smooth. Some of the tinged lip balms are best and have saturating properties like butter and oils. Apart from the properties of keeping your lips hydrated and moisturized, it adds color to give them a brilliant tone. Some of them can even give a shiny or sparkling touch at the end. A few colored lip balms are:
- Maybelline New York Lip color, which is a dot on and well-known colored lip balm.
- Nivea lip balm sparkle lip care mesmerizes your lips with its cherry smell and it gives a proper shine.
- Lakme lip love which prevents your lips from getting dry and helps remain smooth and shiny for the entire day.
- Harvest rose lip butter which is an organic mango butter recharge your lips from dampness and prevents any harm.

10 Tips for Choosing the Right Lip Balm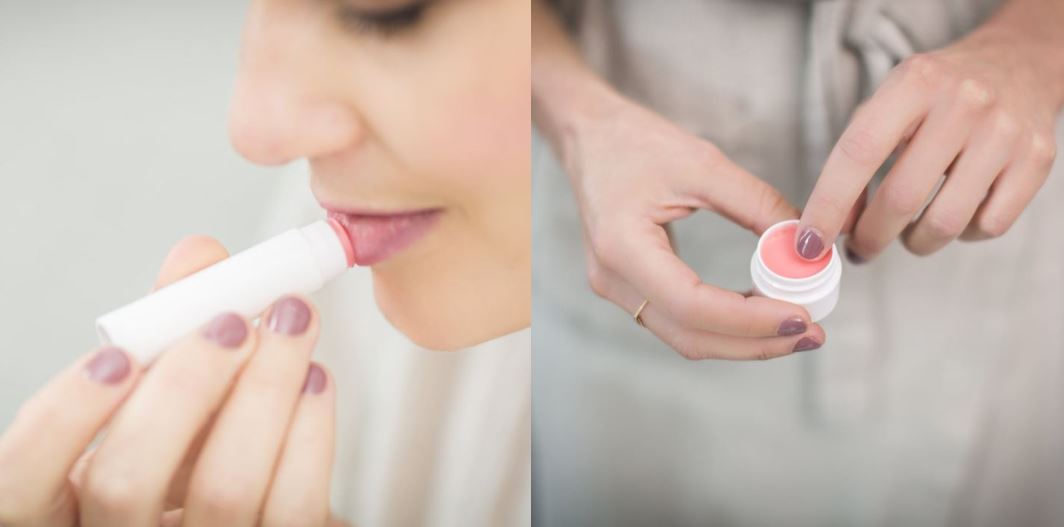 Lip balm is the initial product and the very first kind you begin to use as a child. It is perfect for your lip care and handy to use. It's one of the products people of all age groups whether male or female carry with them. So it becomes essential to know the difference between multiple varieties of lip balm available in the market and choose the right lip balm.
1- Avoid certain ingredients like menthol or phenol as they stop your body from generating a natural moisturizer. So it makes your lip drier. Using it regularly makes your lips a little itchy. It also irritates and removes the outer skin of your lips.
2- Lip balms that contain odour can cause skin allergies, or create irritations. So avoid the use of such lip balms.
3- Use easy, jelly-based products to bring moisture to lips and prevent it from dryness.
4- Use a lip balm with at least SPF 15 as it will protect your lips from the sun. This will prevent skin cancer on the lips.
5- Consider the packaging as well when you are selecting your lip balm.
6- For environmental purposes, avoid plastic base lip packaging. Use the one that has a glass lip balm container.
7- Use a two-in-one lip balm, which works as a gloss as well as a blush-highlighter.
8- Read the ingredients to make sure it is free from Paraben and sulfate-free.

The Incredible Impact of Cococare Lip Balm

With winter, dryness comes. Lips become cracked, or chapped. Lip balm which has cocoa butter is the main ingredient and plays a variety of roles. Apart from lip balm usage, cocoa butter is used for making chocolates, or biscuits.
Cocoa butter used in lip balm has many advantages.
The first thing that comes to mind with cocoa is chocolate, so it makes lip balm delicious.
- It hydrates your lips and builds a protective wall against any damage or dryness. It keeps your lips nourished and no outer skin of your lips is removed.
- It also reduces pigmentation marks which is a cherry on the cake.
- Apart from the above benefits, it works as an antioxidant to battle a variety of ailments. If you are looking to keep your lips healthy, protect it from any damage.

(By Nikita Jain)