The health of our skin is a direct reflection of the health of our bodies. Eating the right foods can help nourish and repair our skin, keeping it looking youthful and radiant. We'll look at 10 nourishing foods that can help your skin stay healthy and vibrant. First, it's important to understand how food affects our skin.
The food we eat provides us with essential vitamins, minerals, and antioxidants that keep our skin healthy and strong. Eating a balanced diet full of fruits, vegetables, lean proteins, and healthy fats will provide your body with the nutrition it needs to repair itself from within.
It's also essential to drink plenty of water throughout the day to keep your skin hydrated from the inside out. Water helps flush out toxins that can cause inflammation in the body which can lead to acne or other skin problems
Avocado: A Delicious Source of Healthy Fats for Natural Skin Repair
source: google.com
Avocados are a superfood for your skin. Rich in healthy fats, they provide you with essential fatty acids that can help nourish and repair your skin. Not only do avocados contain an impressive variety of nutrients, such as vitamins A, C, E, and K, but they also boast a full range of minerals like magnesium and copper.
In addition to their nourishing benefits, the natural oils found in avocados can help protect against sun damage and reduce inflammation. To get the most out of this nutritious food, try mashing it up and applying it as a face mask or adding it to your salads or smoothies.
Tomatoes and their High Content of Lycopene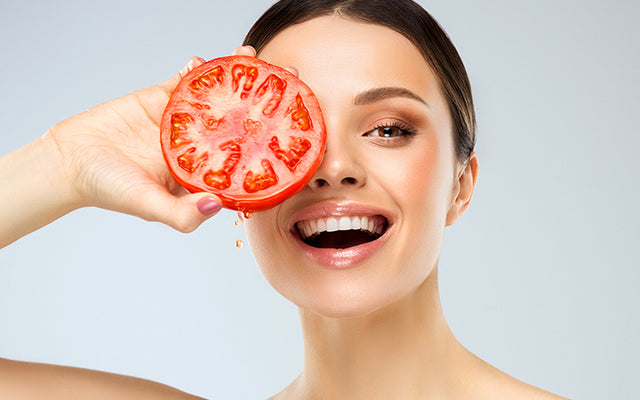 source: google.com
The tomato is one of the most popular vegetables in the world. Their health benefits are not just limited to being delicious. One such benefit is their high content of lycopene. Lycopene is an antioxidant that has been linked to a range of positive effects on overall health, including improved skin health. Lycopene helps to protect skin from damage from UV radiation, which can lead to sunburns, wrinkles, and other signs of aging.
It can also help reduce inflammation and oxidative stress, both of which can contribute to premature aging and other skin issues. Tomatoes are also a great source of vitamins A and C, two essential vitamins for healthy skin. Vitamin A helps keep skin hydrated and supple while vitamin C helps produce collagen, giving your skin a more youthful appearance. Eating tomatoes regularly can help your skin look its best.
Walnuts and their Wealth of Antioxidants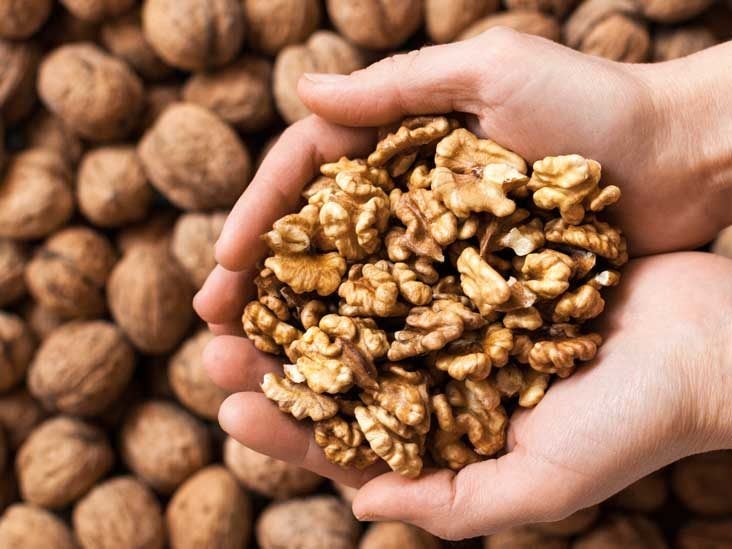 source: google.com
Walnuts are one of the best sources for antioxidants. They are a great source of Vitamin E, which helps protect the skin from free radicals, and omega-3 fatty acids that help to reduce inflammation. Studies have shown that walnuts can reduce wrinkles and fine lines as well as improve skin elasticity and hydration.
Walnuts also contain selenium, zinc, magnesium, and iron which all help to keep your skin looking healthy and glowing. Eating walnuts can also help improve your mood due to their high levels of tryptophan, an amino acid that helps produce serotonin. Adding walnuts to your diet is an easy way to get all the nutrients you need for naturally beautiful skin.
Kale and Spinach
Two of the top superfoods for skin health are kale and spinach. Both are packed with essential vitamins, minerals, and antioxidants to help repair any damage to your skin. Kale is full of vitamin C, which helps increase Best Food For Collagen Production and reduce wrinkles.
It's also rich in carotenoids that protect against UV rays and aid in fighting off free radicals. Spinach is a powerful source of beta-carotene, which helps protect your skin from sun damage while helping it heal more quickly.
Additionally, it's an excellent source of iron, which helps oxygenate the skin cells to promote optimal health.
Blueberries for Vitamin A and C
Blueberries are a powerhouse of nutrition that your skin loves. Loaded with Vitamin A and C, blueberries are an excellent food choice for natural skin repair. Vitamin A helps to reduce inflammation and encourages cell turnover, while Vitamin C is a powerful antioxidant which helps to protect your skin from sun damage.
Eating a handful of blueberries each day can help to improve the overall health of your skin and reduce signs of aging. Blueberries also contain essential minerals like zinc, calcium, and iron which can help to keep your skin hydrated and glowing. If you're looking for an easy way to nourish your skin, add some blueberries into your daily diet.
Green Tea for EGCG Antioxidants
Green tea is a great choice for those looking to give their skin a natural boost. It's packed with EGCG (epigallocatechin-3-gallate) antioxidants, which are known to help protect skin from UV damage and reduce inflammation. Studies have also shown that drinking green tea can improve the elasticity of your skin, making it more supple and smooth. Additionally, green tea has been found to be especially beneficial for those with acne or other skin conditions, as it can help reduce oil production and bacteria growth.
So make sure you're getting enough of this healthy beverage in your diet.
Broccoli and its Vitamin C Content
When it comes to skin nourishment, broccoli is one of the most powerful Best Foods For Collagen Production. Packed with essential vitamins and minerals such as Vitamin C, this cruciferous vegetable has plenty of skin-loving benefits. Vitamin C is a powerful antioxidant that helps fight free radicals and prevents premature aging.
It also helps protect your skin from UV damage, making it an essential part of any skin care routine. Not only does Vitamin C promote Best Foods For Collagen Production, but it also helps keep your skin looking firm and healthy.
Almonds and Pumpkin Seeds
Almonds and pumpkin seeds are Best Foods For Collagen Production that are packed with nutrients that can benefit the skin. Almonds are a great source of vitamin E, which is a powerful antioxidant that can protect the skin from the damaging effects of free radicals.
Citrus Fruits
Citrus fruits like oranges, grapefruits, limes, and lemons are loaded with vitamin C – a powerful antioxidant that helps to repair and regenerate the skin. Vitamin C helps to Best Foods For Collagen Production, which provides structure and support to the skin. The same effect is present when you apply an antioxidant-rich serum or cream to your skin. A diet rich in citrus fruits can act as a natural aid in skin repair.
You Might Also Like
Written by - Kuldeep