Classic outfits include jeans and t-shirts. From college students to fashion editors, models to celebrities, these are a go-to outfit not just because they are comfortable. It is easy to wear jeans and a T-shirt in a variety of situations. You can wear it to the park, dine with friends, or dance with friends. The combination of these idealistic elements can sometimes seem mundane as well. By adding a few details, this basic outfit can easily be made to look more sophisticated. Your best look is just a few outfit inspirations away. Here's an example of how you can style a basic T-shirt and jeans with an assortment of quick accessories and just by adding some add-ons. Getting the most out of these not-so-basic wardrobe essentials can be challenging.
Pair it up with Printed scarf and boots
An ideal way to drape a square scarf around your neck is to drape it so that the points face outward. To make this look more balanced, add tassels and fringe, and pair it with flat, knee-high boots. Accessorize the look with hanging and flats, as well as a bag (optional).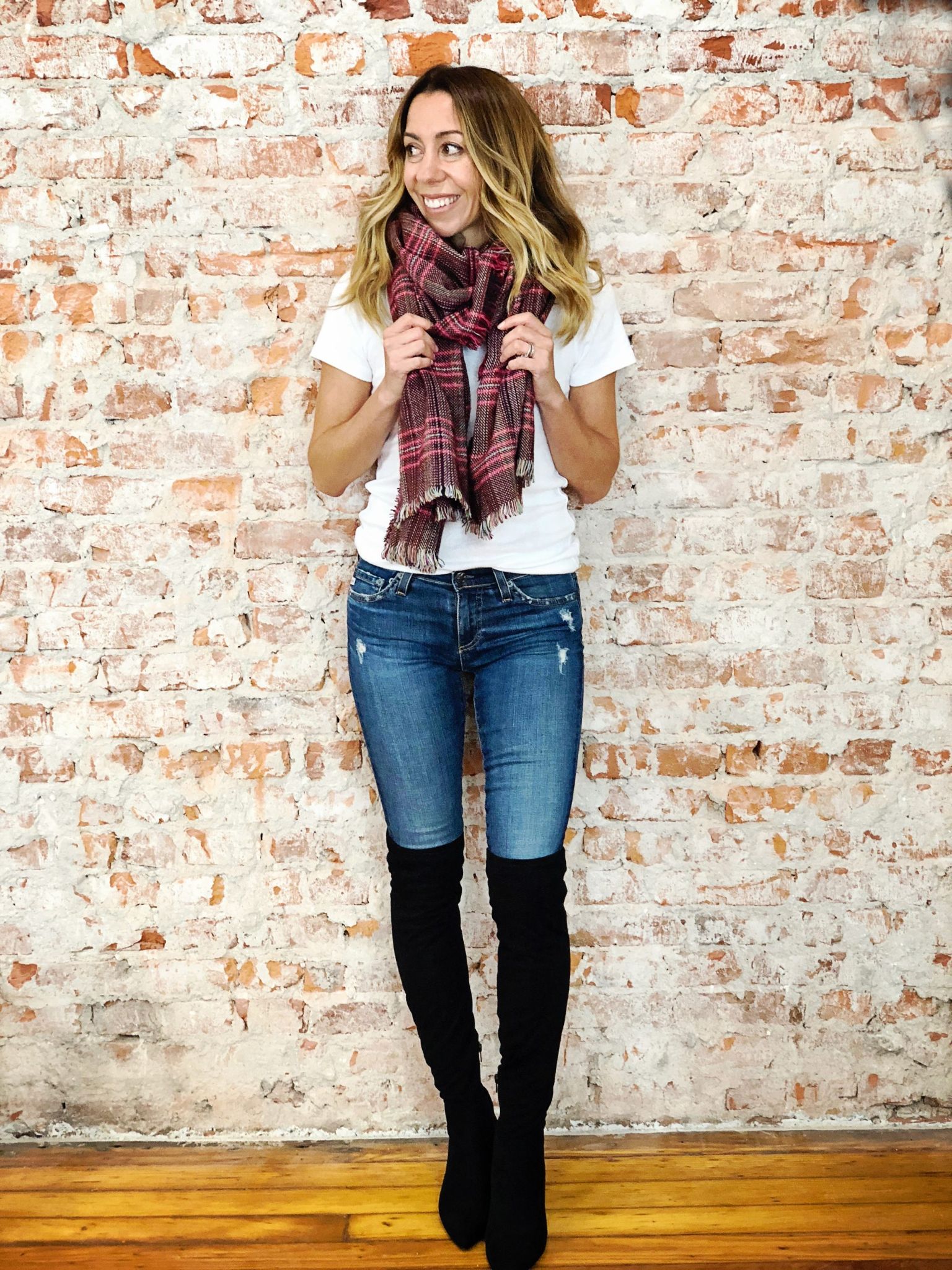 Image courtesy Google
Pair it up with cap and sneakers
You can accessorize your jeans and t-shirt with a cap and sneakers here.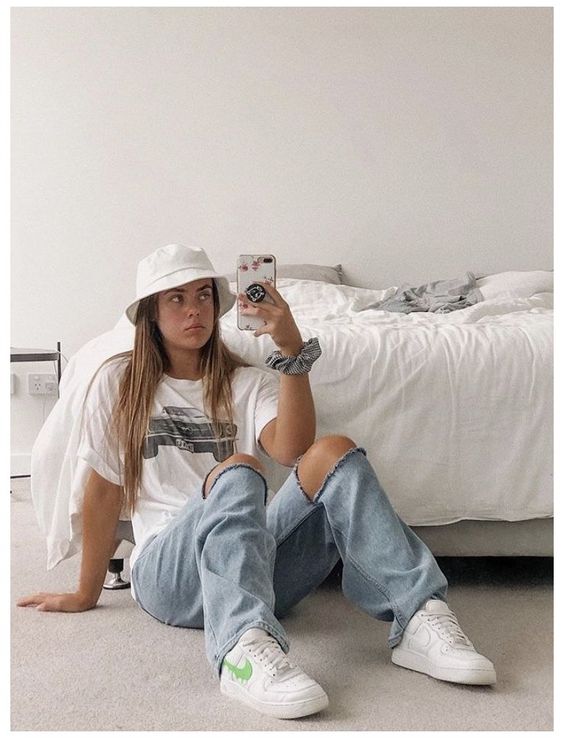 Image Courtesy Pinterest
Ankle boots with a statement buckle
An outfit featuring a buckle like this is enhanced by a half-tuck, making the buckle the focus of the look. Combining boots and a bag that complement the belt, but do not perfectly match, creates a casual, comfortable look.
Image courtesy Pinterest
Stylish tweed and jeans for the workplace
An anchor for your outfit should be a killer jacket, and polished accessories should be selected to complete the look. With chunky metal watch and pointed-toe shoes, you can pair a classic leather bag in a neutral, complementary color.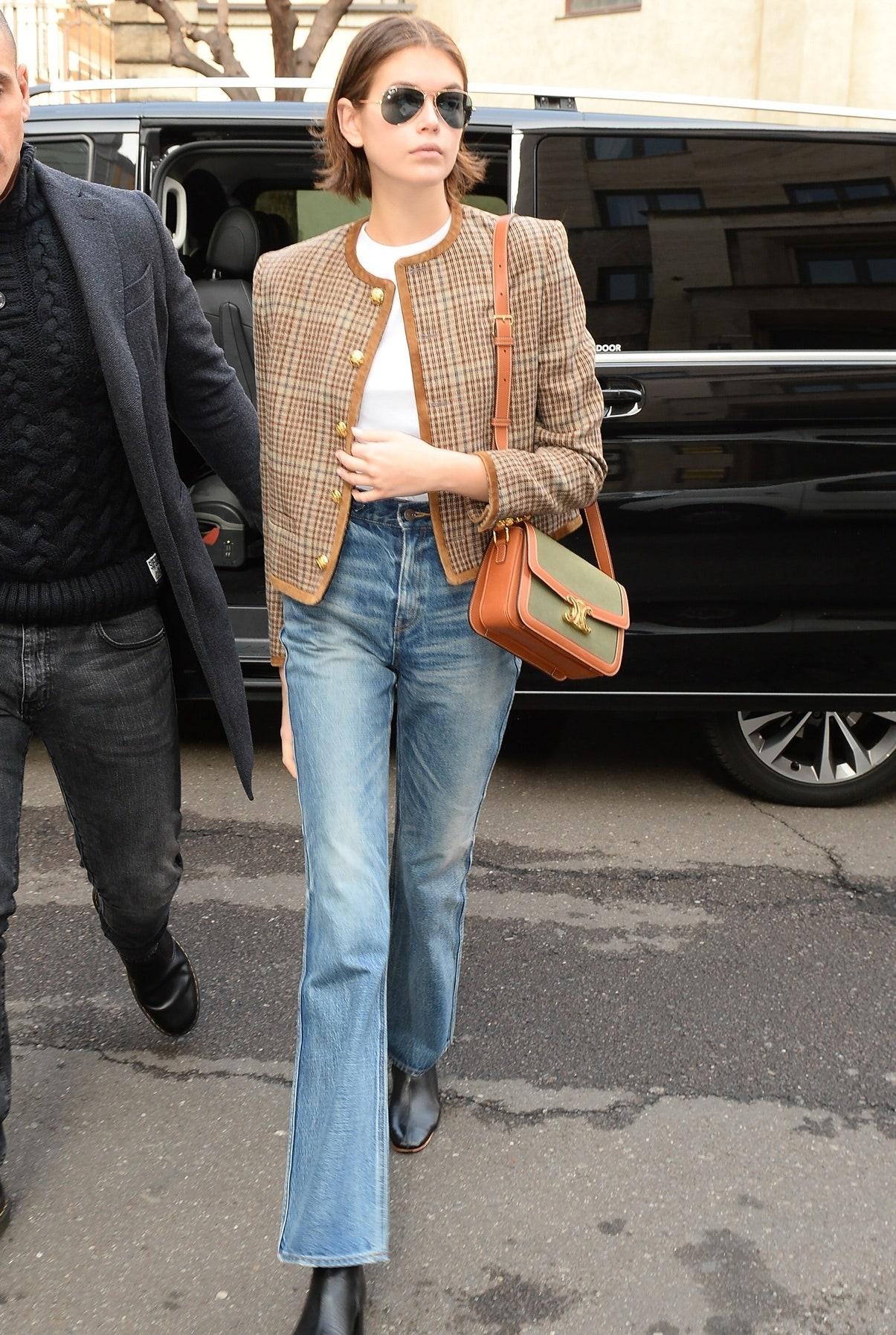 Image Courtesy Google
Dress up in blazer and boat shoes
To enhance your outfit more, add a boat shoe, a handbag, and a watch. You can also accessorize it with jewelry and a watch.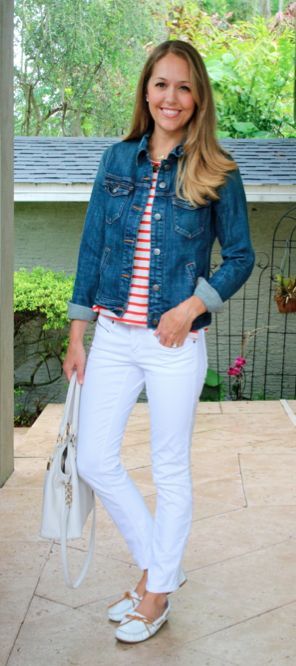 Image Courtesy Pinterest
Women in leather
With a leather jacket, it's always a good idea to add other fun elements, such as a printed shoe and bold jewelry, so the outfit doesn't become just about the jacket.
Image Courtesy Pinterest
Thanks for taking the time to read this, I hope it gave you some inspiration to style your jeans and tee next time you step out.
By Rashmi Goel