You may wear fashionable clothing, keep an impeccable beard, keep your hair done properly, and even have a well-sculpted body - but the fragrance that you wear is often the most overlooked part of your ensemble. When it comes to leaving a lasting impression and making it impressive, a good perfume can do wonders. To finish on a high note here are some of the best perfumes for men that will add an extra edge to your sophistication.
Jordan By Michael Jordan
Michael Jordan has 12 Fragrances to his name. From 1996-2011 he has launched 11 fragrances. Here is the list of his fragrances, Michael Jordan (1996), Legend (1997), Jordan (2000), 23 (2004), Flight, Flight Challenge, Flight Sport (2011), Flight Sport & Lady Flight (2013), Jordan Drive, Jordan Balance, Jordan Energy & Jordan Power (2014). Jordan is distinguished as having an inspirational eastern woody fragrance. Top notes are Grapefruit and Black Pepper; middle notes are Sage and Lavender; base notes are Sandalwood and Oakmoss.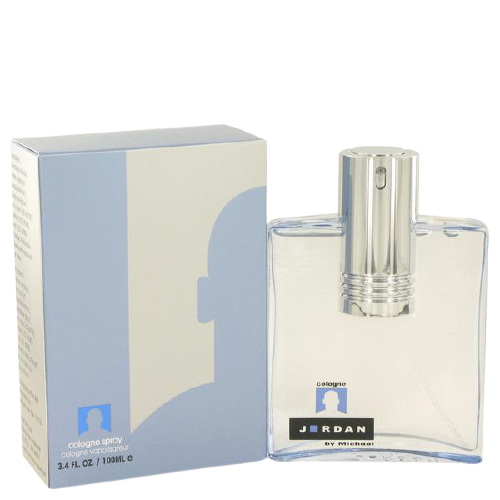 Icon & Her Secret Temptation By Antonio Banderas
Antonio Banderas has 72 Fragrances to his name. He collaborated with Puig in 1997. In addition to the five categories of Fragrances, The Seduction, The Secret, The Classics, Diavolo, Spirit, one more is added to the list called The Success. Men fragrances consist of 43 Fragrances and Women Fragrances consist of 29 fragrances. Icon is an Amber Woody fragrance for men.Top notes are Grapefruit and Black Pepper; middle notes are Sage and Lavender; base notes are Sandalwood and Oakmoss.
Icon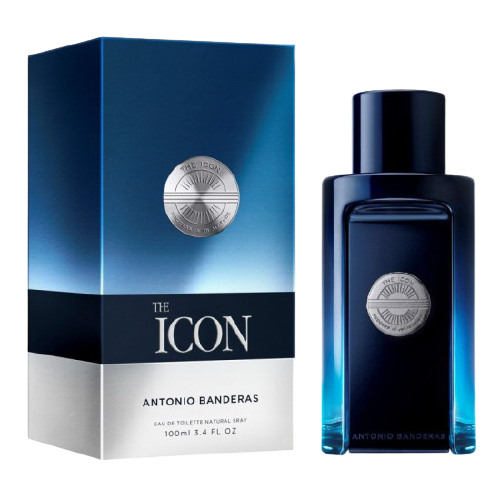 Her Secret Temptation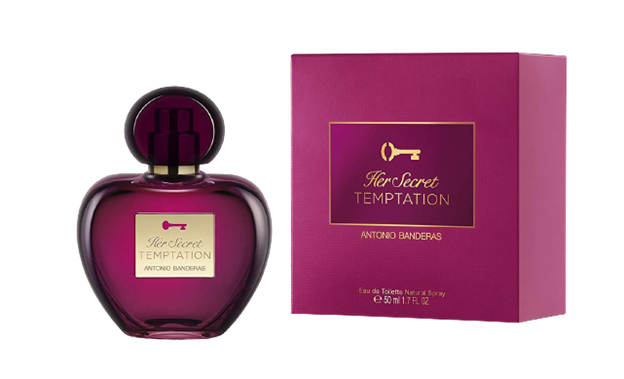 Power By 50 Cent
50 Cent, a.k.a. Curtis Jackson, launched his first perfume in 2009 in collaboration with Lighthouse Beauty. 50 Cent's Power is an Aromatic Spicy fragrance for men. The nose behind this fragrance is Harry Fremont. The top notes are Pepper, Petitgrain, and Artemisia; middle notes are Woodsy Notes, Coriander, and Nutmeg; base notes are Patchouli, Musk, and Oakmoss.
Konvict Femme & Homme by Akon
Akon launched his first two fragrances named Konvict Homme & Konvict Femme in 2010. Konvict Femme is a fresh and sexy fragrance, suitable for daily wear due to its fresh notes of lemon and mandarin, and ideal for evenings with its sensual enticing notes of vanilla and almond musk. The unique design of the bottle includes two separate bottles of 50 ml linked with chains and handcuffs. The female bottle is the color of gold. Konvict Homme has a fresh aroma of bergamot and lemon suitable for casual occasions and a touch of sandalwood and cedar that are ideal for special evenings. The unique design of the bottle includes two separate bottles of 50 ml linked with chains and handcuffs. The male bottle is the color silver.
Konvict Femme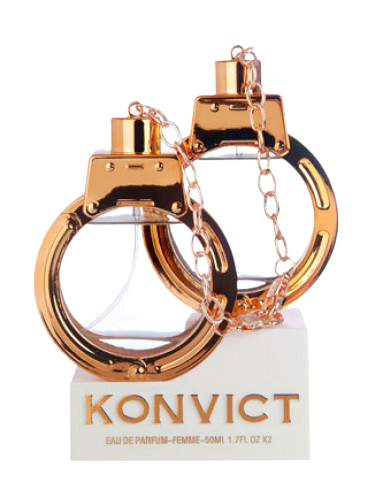 Konvict Homme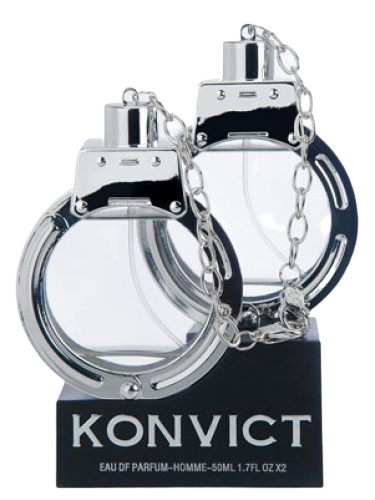 Legend Rounds 1-7 By Muhammad Ali
Muhammad Ali has launched 8 fragrances in his name. In 1990, he collaborated with Crystal Fragrance and launched his first fragrance in his name Muhammad Ali. The remaining 7 he collaborated in 2017 with DBI Innovations, UK Ltd, and the same year he launched 7 fragrances in the name of Legend Round1, Legend Round 2, Legend Round 3, Legend Round 4, Legend Round 5, Legend Round 6, and Legend Round 7.
The intensity of Oud at its best, with notes of Rose, Pepper, Coffee, Incense, Sandalwood, and Amber. White pearl bottle with gold laces.
Legend Round 7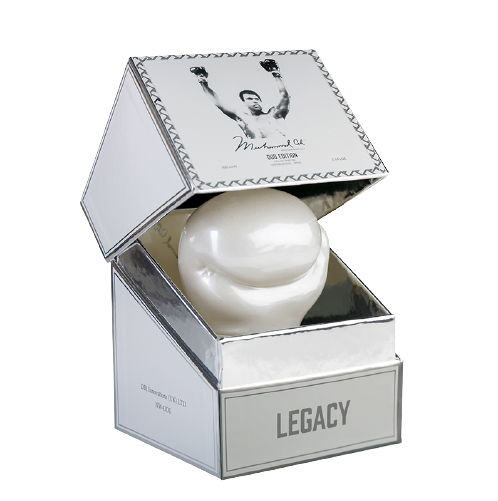 Time, Love & Tenderness By Michael Bolton
Michael Bolton collaborated with Great Health Works in 2019 and launched his collection The Tenderness named after one of his famous songs. His collection consists of three fragrances Time, Love and Tenderness. Top notes are Peach, Apple, Orange and Bergamot; middle notes are Orange Blossom, Rose, Violet and Jasmine; base notes are Patchouli, Amber, Vanilla and Musk.
Time, Love And Togetherness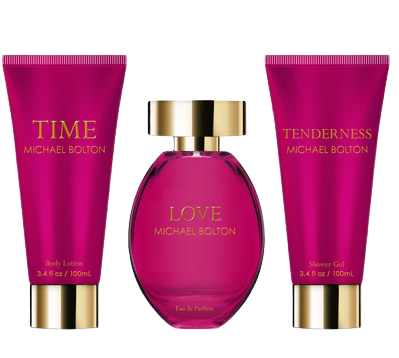 Dirty Violet By Violet Chachki
Violet Chachki (stage name) is actually Paul Jason Dardo. Heretic Parfum collaborates with drag empress Violet Chachki, an ode to style, transgression, and seductive desire that captures the Heretic spirit. Violet effortlessly flows between genders, the once distinct spheres of masculine and feminine now defined. There's something magical about this gender-bending blend that conjures up a realm of endless possibilities. Dirty Violet is a Floral Woody Musk fragrance for women and men.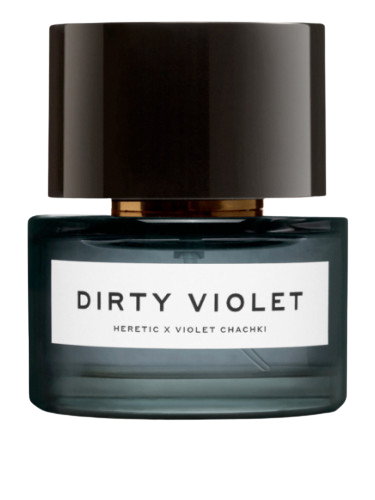 AH By Anthony Hopkins
Anthony Hopkins launched his fragrance by the name AH in 2020. AHEau de Parfum is a timeless elegant fragrance for men and women. This mystical alchemy of sublime Bergamot and the ethereal note of Orange Blossom are illuminated by hypnotic Musk to create scent magic. Awaken your soul and unleash what's hidden inside your heart. Dare to express your true essence. Top notes are Bergamot, Orange, Ginger and Pink Pepper; middle notes are Orange Blossom, Jasmine and Rose; base notes are Musk, Patchouli and Honey.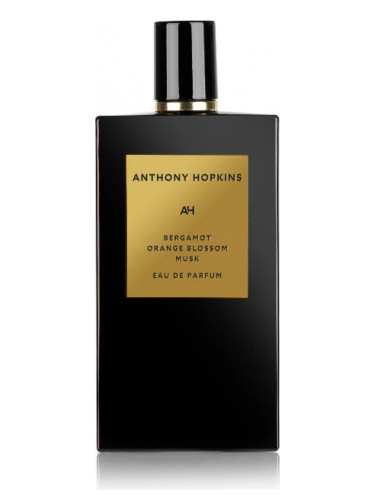 18 Amber Wood By Rob Lowe
Rob Lowe launched his Fragrance 18 Amber Wood in collaboration with Drom Fragrances in 2016. 18 Amber Wood by Profile is a Woody Aromatic fragrance for men. Top notes are Fig Leaf, Pink Pepper and Bergamot, Middle notes are Blue Sage, Lavender, Cardamom and base consists of Orris, Sequoia, Sandalwood and Red Cedar.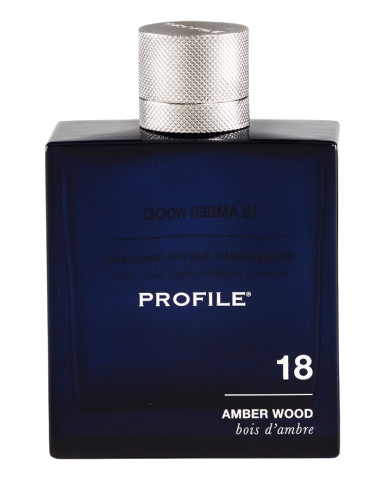 Collector's Edition By Justin Beiber
Justin Beiber has seven Fragrances to his name. On his first fragrance he collaborated with Elizabeth Arden in 2011 and launched his fragrance Someday. Followed by Someday Limited Edition Eau De Parfum (2012), Girlfriend (2012), Someday Summer Edition (2013), The Key (2013), Next Girlfriend (2014) & The Collector's Edition (2014).
The Collector's Edition is a Floral Fruity Fragrance for Women. It is dedicated to his friends and known as his personal fragrance. Top notes are Pear, Passionfruit and Bergamot; middle notes are Freesia, Heliotrope and Honeysuckle; base notes are Apricot, Amber, White Musk and Sandalwood.

Bold Instinct By David Beckham
Beckham has created 31 fragrances. David Beckham fragrances were made in collaboration with perfumers Pierre Negrin, Maurice Roucel, Nelly Hachem-Ruiz, Nathalie Lorson, Aurelien Guichard, Jean-Christophe Herault, Amandine Clerc-Marie, Beatrice Piquet, Alain Astori, Alienor Massenet, Elise Benat, Jean-Pierre Bethouart, Juliette Karagueuzoglou, Sylvie Fischer, Celine Barel, Louise Turner and Frank Voelkl. His earliest edition was in 2005 and his latest edition is in 2020. His collection comes under various labels such as Beyond, Classic Collection, Instinct Collection, Intimately Beckham, Respect &Signature Collection. Following are his Fragrances, Homme (2011), The Essence (2012), Urban Home (2013). Instinct Collection has Instinct (2005), Intense Instinct (2007), Instinct After Dark (2008), Pure Instinct (2009), Instinct Ice (2010), Instinct Sport (2012). Instinct Gold Edition (2015), Made Of Instinct (2017), Follow Your Instinct (2019) & Bold Instinct (2020). Beyond Collection has Beyond (2015) & Beyond Forever (2016). Classic Collection has Classic (2013) , Classic Blue & Classic Summer (2014), Acqua Classic (2016) & Aqua Touch (2018). Intimately Beckham collection has Intimately Beckham (2006), Intimately Beckham Men (2006), Intimately Beckham Night (2007), Intimately Beckham Night For Men (2007), Intimately Yours Men (2010) & Intimately Yours Women (2010). Respect Collection has Respect (2017) & Inspired By Respect (2018). Signature Collection has Signature For Her & Signature For Him (2008), Signature Story For Her & Signature For Him (2009), Signature Summer For Her & Signature Summer For Him (2011). Bold Instinct is a Woody Spicy fragrance for men. Top notes are Pineapple, Peat and Bay Leaf; middle notes are Cinnamon, Nutmeg and Cardamom; base notes are Ambergris, Musk and Patchouli.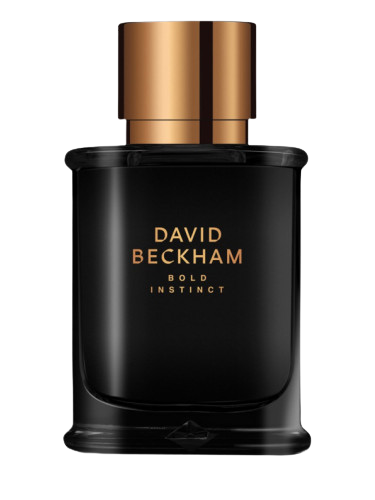 Gold Extreme By Jay Z
Jay Z has two fragrances to his name. Between 2013 and 2015, he collaborated with Parlux. It launched its first fragrance in 2013, followed by Gold Extreme (2015). Fragrance for men called Gold Extreme is perfumed with Aromatic Fougere notes.Top notes are Blueberry, Grapefruit, Sicilian Bergamot, Cardamom and Ginger; middle notes are Violet Leaf, Saffron, Orris Root and Lavender; base notes are Amber, Vanilla, Myrrh, Teak Wood and Vetiver.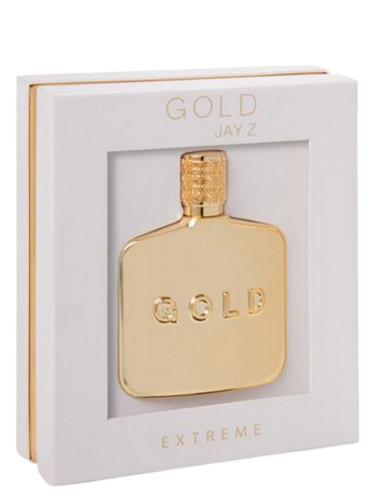 Pitbull Miami Man By Pitbull
Pitbull has 6 different scents to his name. Pitbull Man & Pitbull Woman (2013), Pitbull Miami Man & Pitbull Miami Woman (2015), and Cuba Man & Cuba Woman (2017) comprise his collection. There is an Aromatic Acqua Fragrance in Pitbull Miami For Men. Miami's turquoise skies and endless blue water inspired this piece. At the top of Pitbull Miami Man, you will also discover lemon, grapefruit, and pink pepper. Apple, cardamom, and a cold waves accord make up the heart, while sandalwood, creamy cedar, warm musk and rich amber make up the base.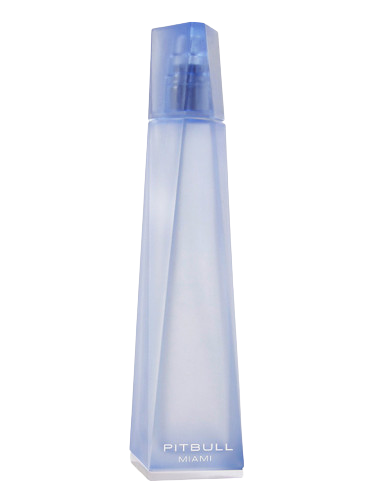 HELLO By Lionel Richie
Richie has two fragrances to his name. Lionel Richie released two fragrances named after his hit single, Hello By Lionel Richie (2019) & Hello by Lionel Richie (2019). The scent of Hello Pour Homme is described as sweet, sparkling, ambery, with undertones of musk. Citrus and mint notes at the top of the composition lead to lavender and violet leaf notes in the middle. The base is completed with patchouli, vetiver, and ambrox. Hello Pour Femme is described as a sensual and elegant fruity chypre scent with floral and oriental undertones. Several citruses, fruits, and pink pepper blossom notes adorn the composition's top. Based on sweet, woody and musky notes, the perfume has a floral heart of jasmine and tuberose.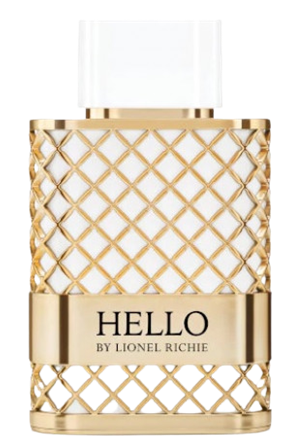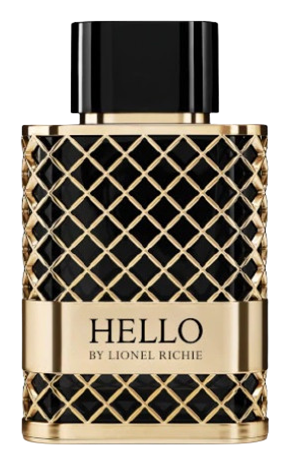 Usher
Usher has 7 Fragrances to his name. He collaborated with Elizabeth Arden Inc from 2007-2009. His fragrances consists of Usher He & Usher She (2007), UR for Men & UR for Women (2008), Usher VIP (2009), Femme By Usher & Homme By Usher (2018). Homme by Usher is an Amber Spicy fragrance for men. Homme by Usher was launched in 2018. Top notes are Mandarin Orange, Cardamom, Saffron and Apple; middle notes are Ginger, Rosemary, Geranium and Jasmine; base notes are Ambroxan, Tonka Bean, Musk and Woodsy Notes.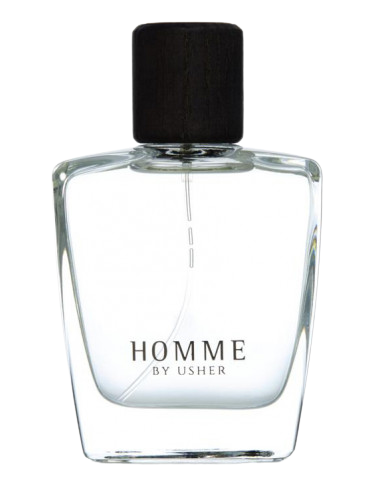 Passion By Michael Buble
The singer has six fragrances to his name. Between 2016 and 2020, he created the fragrance collections By Invitation, By Invitation Peony Noir, Invitation Rose Gold (2018), By Invitation Signature, Michael Buble Pour Homme (2018), and Passion (2020). With a fragrance that evokes feelings of seduction and sensuality, feel the passion. Flavors of purple heliotrope, jasmine, violet, sultry sandalwood, and zesty liquorice create a seductive fragrance.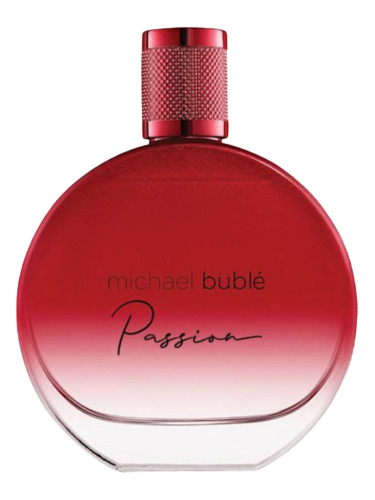 Only Crazy By Julio Iglesias
Julio Iglesias has 3 Fragrances to his name. He collaborated with Myrugia from 1989-1994. He launched his first fragrance Only in 1985, followed by Only Crazy (1994), Only For Men (1991). Julio Iglesias Only Crazy was launched in 1994 as a rich oriental - floral fragrance for women with prominent orange blossom and warm spices.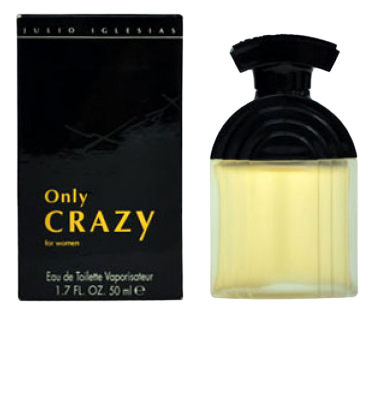 This is a never ending process. Keep coming back for more updates.
By Rashmi Goel