Blanket scarfs are the new comfy and stylish trend to keep warm in the winter season and it is a must have accessory for every lady. Comfortable garters that go great with autumn or winter outfits, these scarves are like stylish throw blankets you can wear. The big, warm, and statement-making scarves look great with skinny jeans or a flowing midi dress. There are many types of blanket scarfs such as solid colors, printed, oversized etc. There is no secret to styling them right...just know how to do it. Your favorite celebrities and style icons are a great source of inspiration on this front. We've put together a simple guide that will teach you how to wear a blanket scarf like a Celeb. Belted Scarf It is a genius move to belt a scarf over your outfit, turning it into a wrap-style coat, for a look worthy of street style icons. Any scarf will work with this trick, and it's an excellent way to upgrade all your outfits for work. Also, wearing oversized trends is a great way to make sure your shape doesn't get lost, particularly if you have a curvy body shape. Skinny belts work well for cinching in the fabric without adding too much bulk. Image Source: closetfulofclothes.com
The Classic Drape Style
It's a classic and simple way to wear a scarf. All you have to do is wear it and hang it around your neck. That's all! When worn with a plain or monotone shirt, blouse, or dress, a printed scarf can enhance the overall look. Image source Pinterest
Sideways Scarf
Wrapping it around the neck is the typical method. It is also possible to conceal some of your upper body part by letting it fall over your shoulder. Pair it with skinny fit jeans.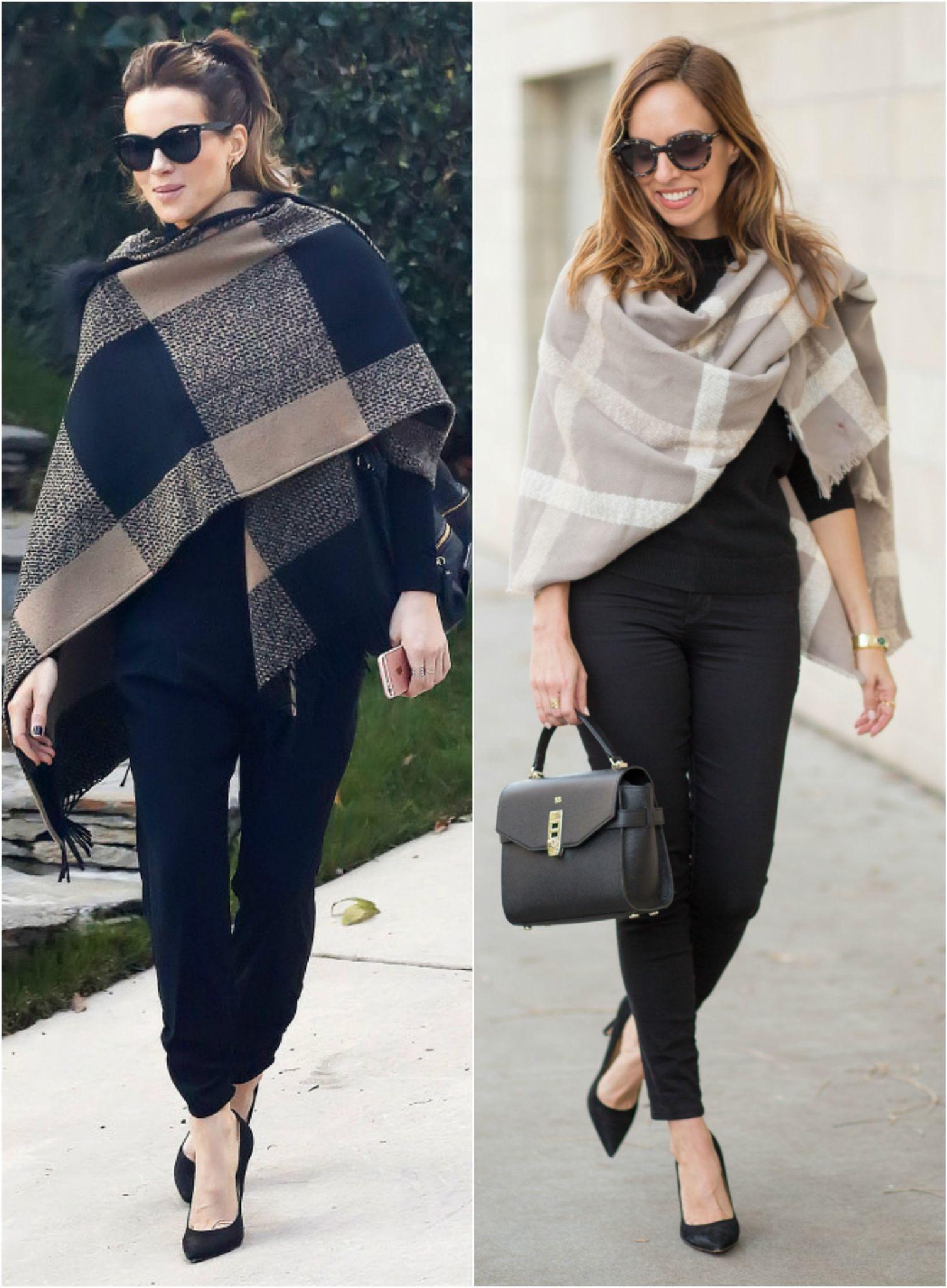 Image source Pinterest Style The Scarf In Uneven Length Blanket scarves are so large that it's possible for them to be molded into uneven tails, as Wendy from Thankfifi has done. Fold your scarf in half a long way and wrap one end around your neck. Make sure the opposite end hangs completely. Be sure the long tail steals the spotlight by tucking in any loose ends.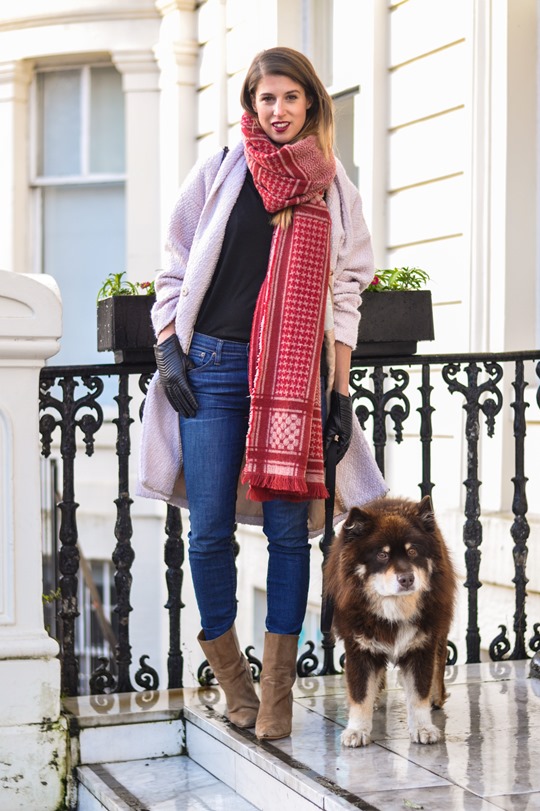 Image source https://www.thankfifi.com
Style The Scarf As A Necklace
A scarf trick works just as well as a large necklace or earrings and brings color close to your face. The turtleneck effect is achieved without the turtleneck look. Make a soft rope from a long scarf before wrapping it. Bring the ends of the scarf forward underneath your chin and then back across your nape before making a soft knot. Use this same trick to give your square, printed scarves a new twist, too. Fold the square in half to form a triangle, then roll to a narrow shape — point end in.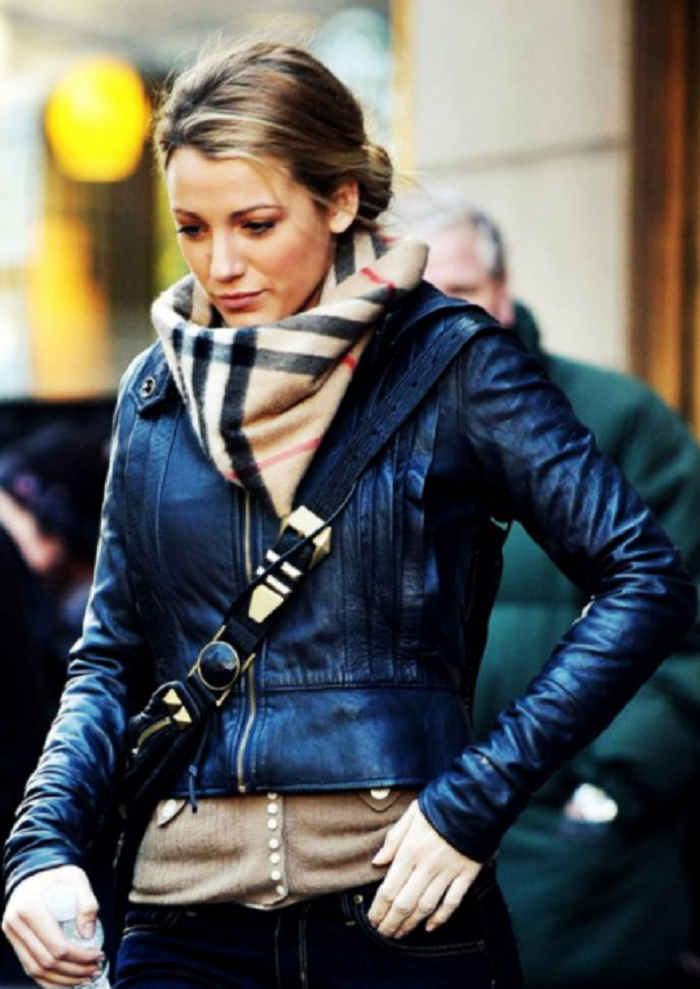 Images source Pinterest
Style Scarf like a Shawl
It can be worn like a shawl. Throw it over yourself like a blanket, letting it cover your shoulders and arms.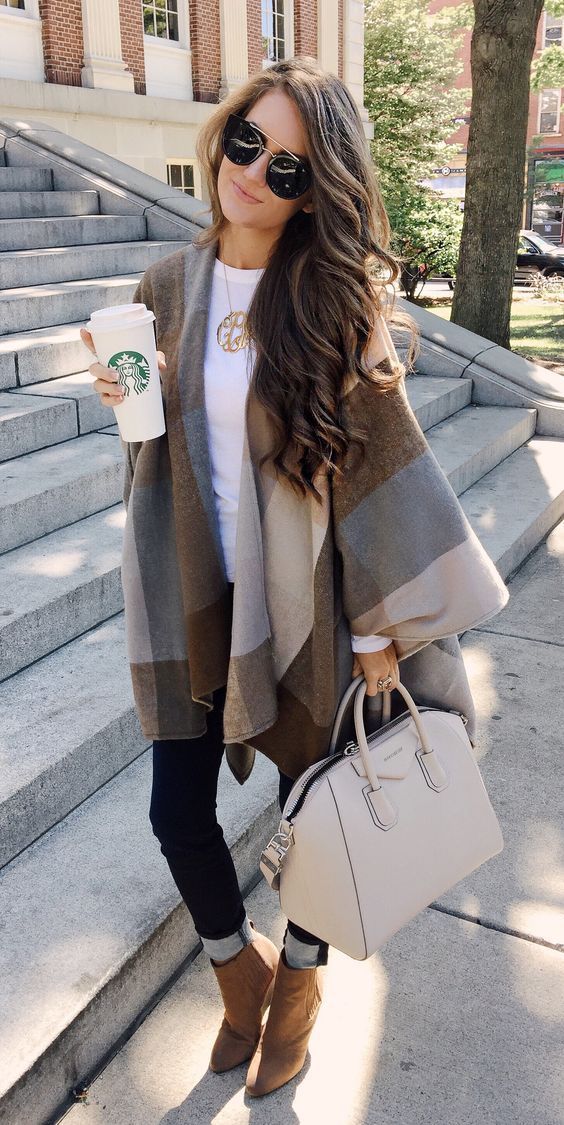 Image source Pinterest Toss It Around It is the simplest and most basic way to style your scarf. Nonetheless, it is stylish! All you need to do is place the scarf around your neck with the ends hanging down in front of you. Wrap one end around your shoulder and roll it over. Simpler does not get any better. It won't take you long to leave. This method can be used to wrap scarves of all lengths around the neck, especially long scarves so you can easily throw one side over your shoulder without it falling off. Image source Pinterest The Wrap Large blanket scarves would look great with this. Wearing your scarf as a wrap is easy. The best part is that it will keep you warm and cozy! Completely unfold the scarf so that it is a large square or rectangle. Wrap it around your shoulders, and you're done! Depending on your preference, you can either let the scarf hang down the back or bunch it up a bit. Image source Pinterest Fold, Loop And Dangle Make a fold, loop, and dangle. Using this trick, your scarf takes center stage since it covers your chest more. Dresses and tops can be updated by adding this to open jackets. Take the scarf and fold it in half, then wrap it around your neck so that both ends are on your front. The loop end must be shorter than the other end, and the longer end must be pulled through the loop. It can be adjusted to your taste. Tying a soft knot or letting your ends fall free is how Elizabeth Hurley does it.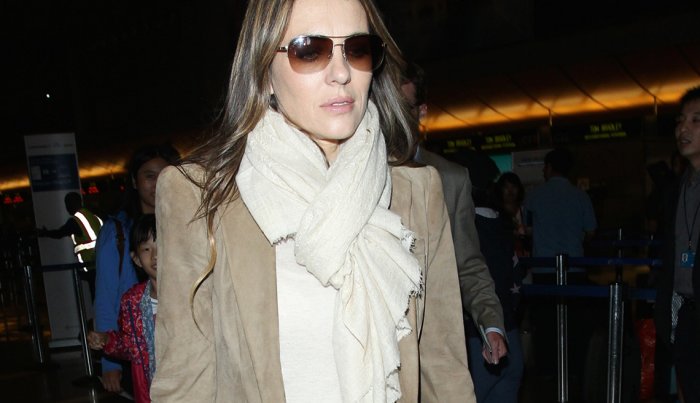 Images source Google These are just a few ideas to style your scarf. where as actually there is no limit to how you style your scarf. It all depends on your sense of styling. I just wish that my ideas are of help to you.