Vitamin C serum is becoming very famous nowadays among skincare enthusiasts. There are several skincare brands in the market that are selling vitamin C serums, but the question is which one works the best. Vitamin C serums protect our skin from various skin problems. Anyone dealing with hyperpigmentation, sunburn, dryness, or uneven skin tone can use vitamin C serum for clear skin. People of all ages can use this serum, as there is no age restriction. Isn't it a plus point?
Let's now talk about Sonage skincare vitamin C serum. Based on several reviews this serum has a yellow tinge to it and isn't as clear as your regular vitamin C serum. It has a faint aroma and is not overbearing. It helps clear skin and illuminates any dark areas. The price of Sonage skincare vitamin C serum can range from $48 to $68.
Everyone wants to know about the pros and cons of vitamin C serum. This article has information about the correct way of using Sonage vitamin C serum, the best way to use vitamin C serum, and which serum is best for skin whitening.
How do you use Sonage vitamin C serum?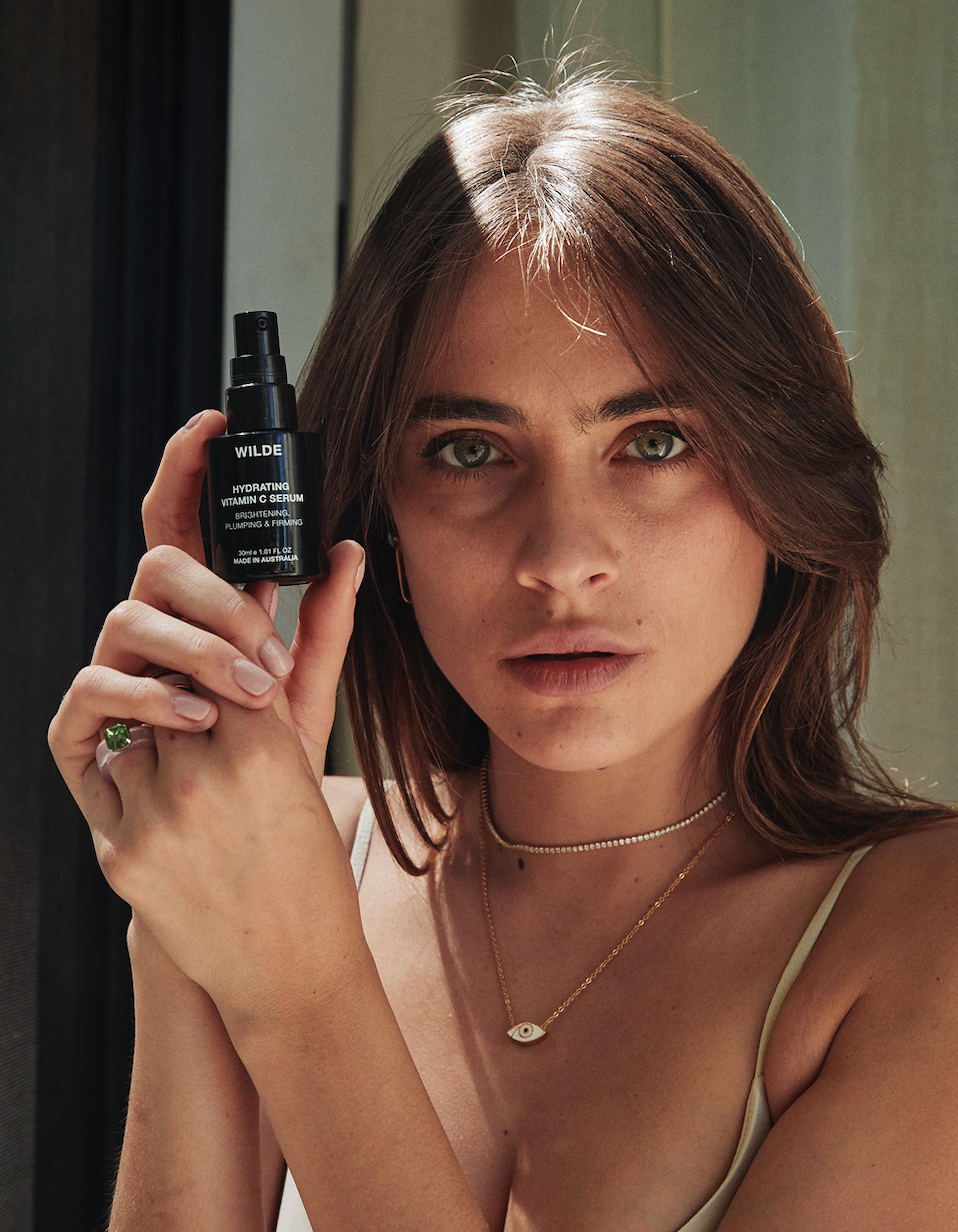 source: google.com
Whenever we start our skincare, the first thing that comes to mind is whether we doing it right or not. So it is best to read the instructions carefully. To use Sonage vitamin C serum-
Read Also: E.l.f. Lip Plumping Gloss: Best Elf Cosmetics Lip Plumping Gloss
Wash your face with the Soothing Cleansing Creme. After cleansing, use the Facial Rinse on your face. Apply the High Impact vitamin C Serum to your face. Just pat it on gently. While your face is still a bit damp from the serum, put on either the Botanica Souffle Creme or High Endurance Creme..
What are the ingredients in Sonage skincare vitamin C serum?
Orange fruit extract
Grapefruit extract
Ascorbic acid
Turmeric root extract
Sodium Hyaluronate
Safflower seed oil
The ingredients in Sonage skincare vitamin C serum provide hydration, skin protection and lighten dark spots.
Sonage C shield smart serum
The next Sonage product we are going to talk about is Sonage C shield smart serum. This one is also among their best vitamin C serums. This serum is like a super light, water-based lotion. It protects the skin from digital pollution that makes our skin age faster. It has vitamin C that lightens the dark spots on your skin
Top Best Ways to Get the Most out of Your Skincare vitamin C Serum
Vitamin C serum does not provide one but several health benefits to your precious skin. We should know how to use the vitamin C correctly to get the best results out of it. Using it regularly for great results is essential, as you cannot expect it to show results in 2-3 days.
The ways you can get the most of your skincare vitamin C serum:
Cleanse First: Firstly, start with a clean face. Use your favorite cleanser that suits your skin to remove dirt and impurities.
Patch Test: It is important to take a patch test to know if the serum suits your skin or not. Apply a small amount on your forearm and wait 24 hours to check for any allergic reactions.
Apply to Damp Skin: It's best to apply the serum to slightly damp skin. You can also use a toner if you like.
Use Clean Hands: Make sure your hands are clean before applying the serum. Using dirty or unwashed hands to apply serum may cause irritation.
Apply a Small Amount: Only use a small amount of serum on your face. Don't use too much of it, as a small amount of serum is enough to work on repairing damaged skin.
Gently Pat It On: Instead of rubbing, gently pat the serum onto your skin. This helps it absorb better.
Wait before Moisturizing: Allow the serum a few minutes to fully absorb into your skin before applying moisturizer.
Use Once or Twice a Day: Vitamin C serum can be used once or twice a day. Some prefer it in the morning for sun protection, while others use it at night.
Store Properly: Check the product's use-by date. If it changes color, it may have oxidized and is less effective.
Consistency is Key: For the best results, use the serum consistently over time.
Read Also: Makeup For Beginners Kit: Natural Makeup Tutorial For Beginners Step By Step
Which vitamin C serum is best for skin whitening?
source: google.com
Sometimes it becomes difficult to answer which is the best vitamin C serum. Everybody has different opinions, and they advise you to use the one that works for them. You should be carefully spending your money while buying vitamin C serum. Choose the one that is based on your skin type and doesn't harm the skin.
Read Also: Best Beauty Secrets Revealed: Audrey Hepburn Beauty Tips
Some vitamin C serums best for skin whitening are as follows:
Olay Vitamin C + Peptide 24 Serum
RoC Multi Correxion Revive + Glow Daily Serum
SkinCeuticals C E Ferulic Serum
Bliss Bright Idea Vitamin C & Tri-Peptide Collagen Serum
Obagi Medical Professional-C 20% Vitamin C Serum
L'Oreal Paris Revitalift Vitamin C Serum
La Roche-Posay Active Vitamin C 10%
Lancome Visionnaire Vitamin C Serum 0.67 oz.
A good vitamin C serum must have the following features-
Ingredients: Ingredients to look for while buying vitamin C serums include ascorbic acid, vitamin E or glutathione, ferulic acid, antioxidants, and hyaluronic acid.
Free Radicals: Vitamin C is well-known for its antioxidant capabilities, and it helps in the reduction of free radicals in the skin, hence preserving it from damage.
Sun Damage: Vitamin C acts as a sun-protectant. It makes healthier by reducing the impacts of UV damage, such as dark spots and uneven skin texture.
Collagen: Vitamin C promotes collagen formation. Collagen is necessary for skin suppleness as it helps in reducing fine lines and wrinkles.
Brightens the Skin: Having dull skin can lower your confidence. This is when vitamin C serum comes into play. It gives you a youthful radiant glow and increases melanin production.
Hydrates the Skin: Hydration has always been important for our skin. A dehydrated skin looks dry and dull. To keep the skin hydrated, a good serum should contain moisturizing elements like hyaluronic acid.
Improves Skin Texture: The best vitamin C serum is the one that improves skin texture and gives good results. Vitamin C serum improves the texture of the skin by smoothing out the rough and uneven skin tone.
(By: Simran Singh)